An inn that truly showcases the culture of Onomichi.
Onomichi developed as a merchant town where the Saigoku Kaido and Ginzan Kaido roads intersected in the Edo period and where Kitamae ships made port calls, prospered as a strategic point in Japan where people, goods, information, and culture were exchanged.
The wealthy merchants who made their fortunes in shipping and shipbuilding contributed to the temples and shrines to foster art and culture. They used to treat their guests to tea ceremonies in tea gardens. Historically, the Murakami-suigun(the local coast guard) who protected the shipping routes of the Seto Inland Sea were also proud cultural figures
In this town steeped in history, the Nishiyama Bekkan, which played the role of a tea garden, has been revived as Ryokan Onomichi Nishiyama, an inn that preserves Onomichi culture.
While preserving tradition, we aim to be a place of comfort, warmth, and with a welcoming environment for a new era.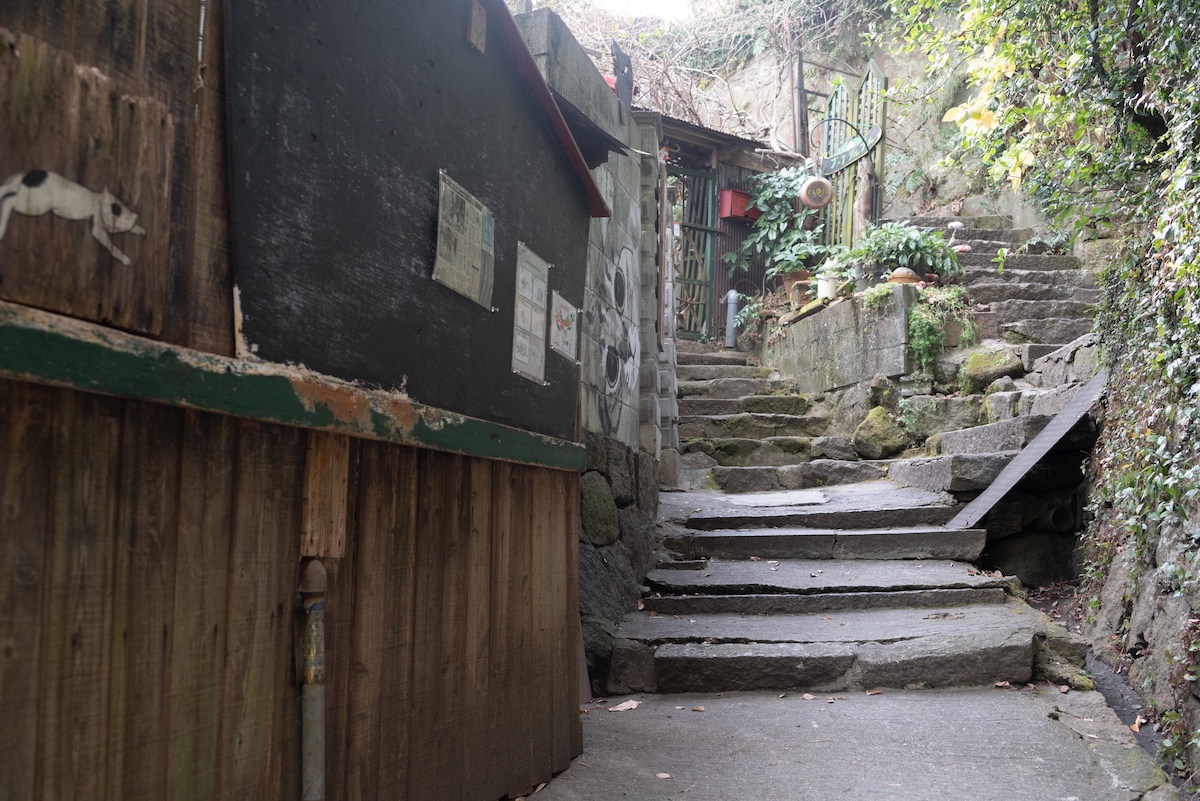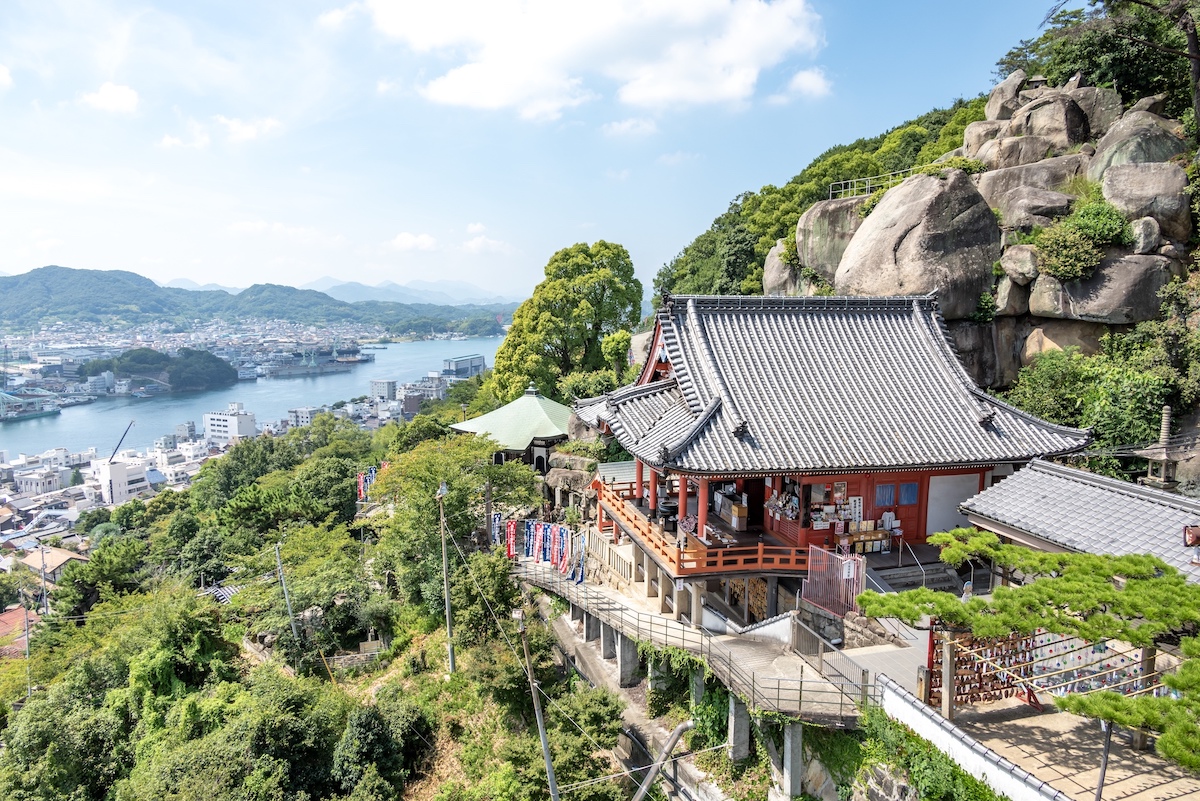 Carrying on the History of the Nishiyama Bekken
Opened in 1943, Nishiyama Bekkan is a historic and beloved guest house in Onomichi. Its history has been preserved, not only in terms of the building but also furniture, lighting, tea ceremony utensils, hanging scrolls, and tableware. Some are in their original form, some have been restored, and other things have been repurposed, but we cherish all of them. For example, wood that used to be part of an alcove has been turned into room keys, and some roof tiles have been put to use as design materials for the entrance. We hope that these efforts will help to preserve Onomichi culture and put the skills of Japanese artisans on display for guests.
Food is the cornerstone of culture. Executive Chef Ken Kamo, who has worked around the world and received the Chevalier Order of Agricultural Merit of the Republic of France, has incorporated the essence of Onomichi's Japanese cuisine into French cuisine to create dishes that can only be found here. "There are so many goods that are just close at hand," says Kamo, having fallen in love with the ingredients of the Seto Inland Sea and reviving the heart of the former tea garden in a new style of hospitality. Using the ingredients that move him the most on that day, he creates once-in-a-lifetime dishes in the open kitchen. We try to offer a memorable experience, a time to meet and exchange words with guests, just like hosts of tea ceremonies do. It is our pleasure to connect our guests with the stories of the ingredients and the relationships with the producers through our cuisine. We hope you will look forward to experiencing the new culinary culture in Onomichi that is flourishing here.
The thoughts and feelings behind Yosoro…
In honor of Onomichi's predecessors who protected the seas and prospered in shipping and shipbuilding, we named our open-air, glass-walled restaurant Yosoro. Yosoro is a nautical term that means "steady" which in turn means "Just as you are" or "Welcome." As we are an all-inclusive inn where you can eat whatever you like and as much as you like, our motto is "Please enjoy yourself to the fullest."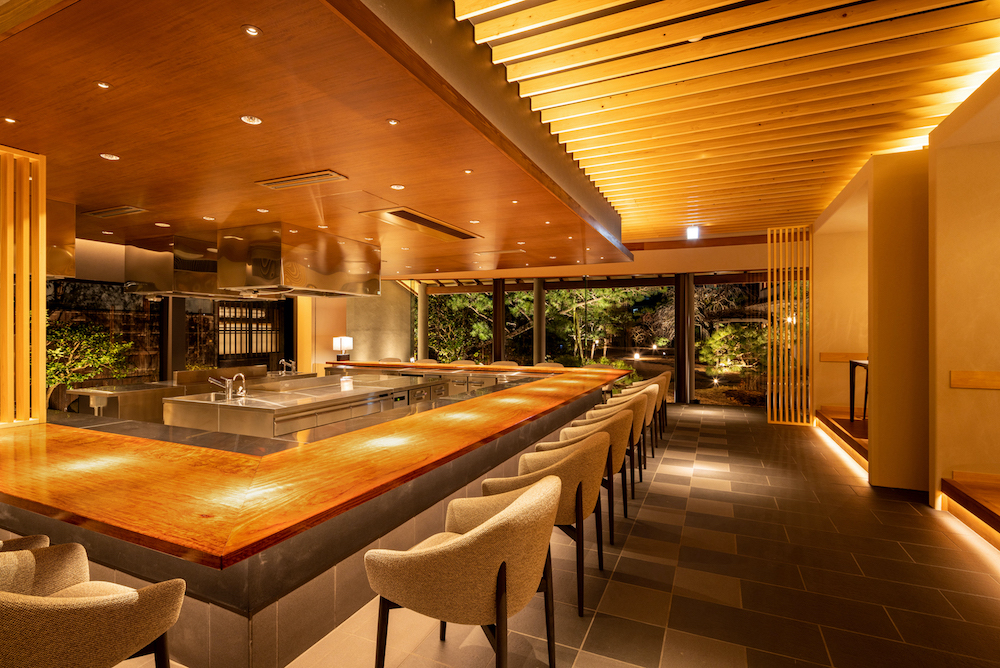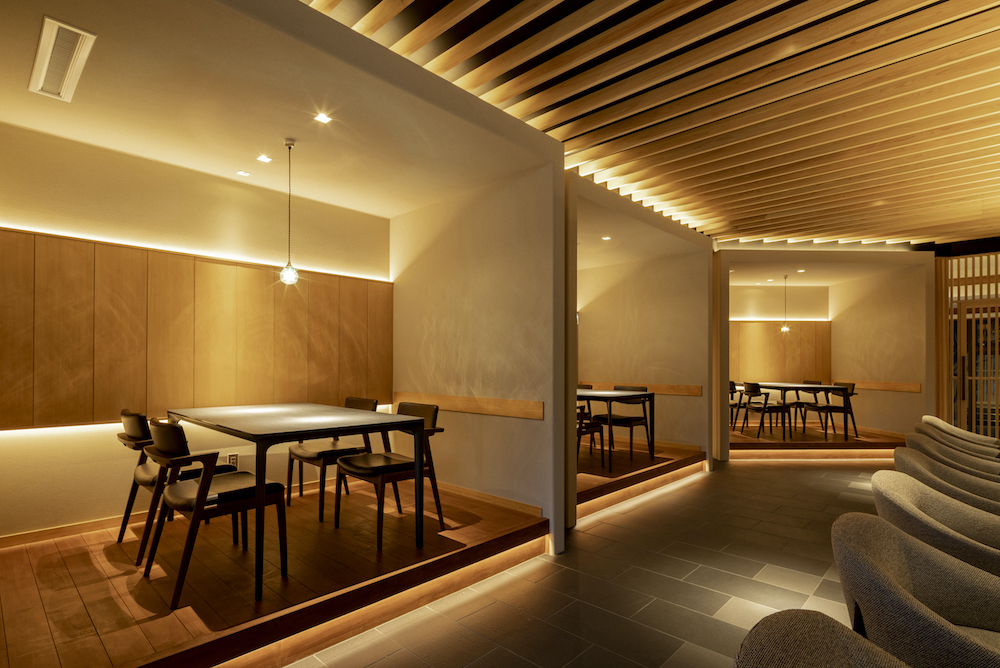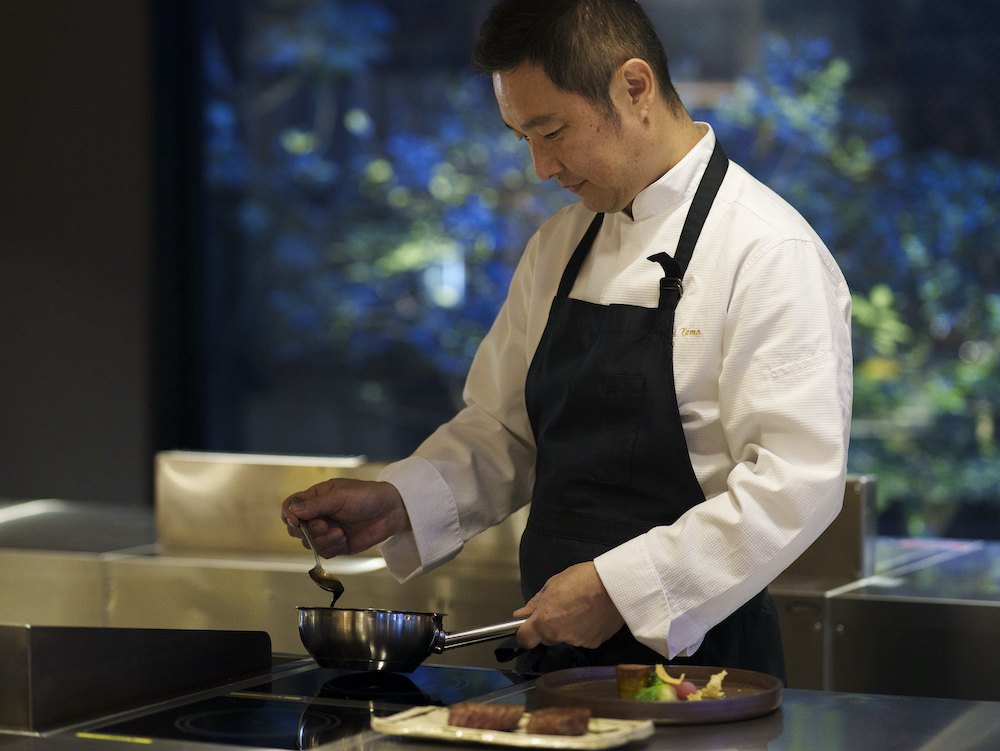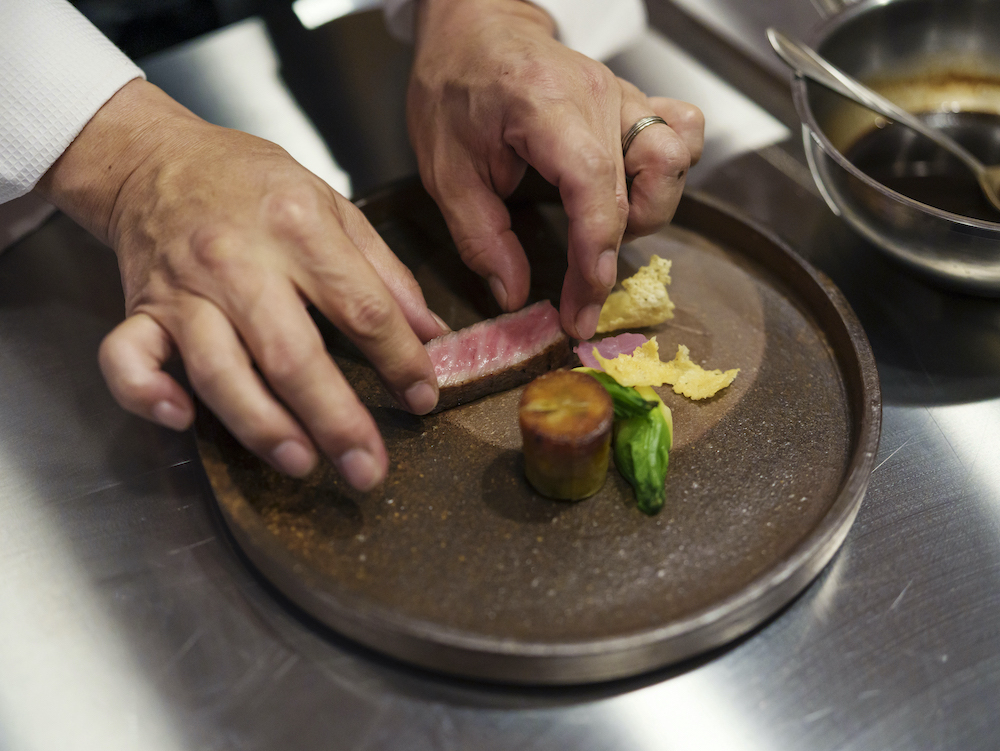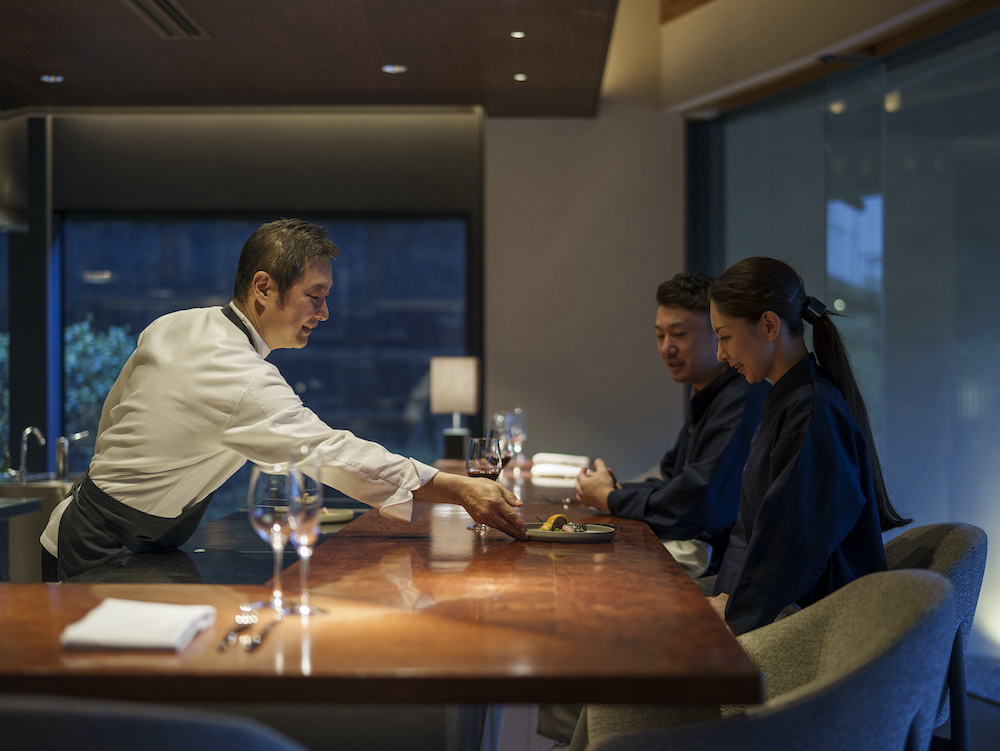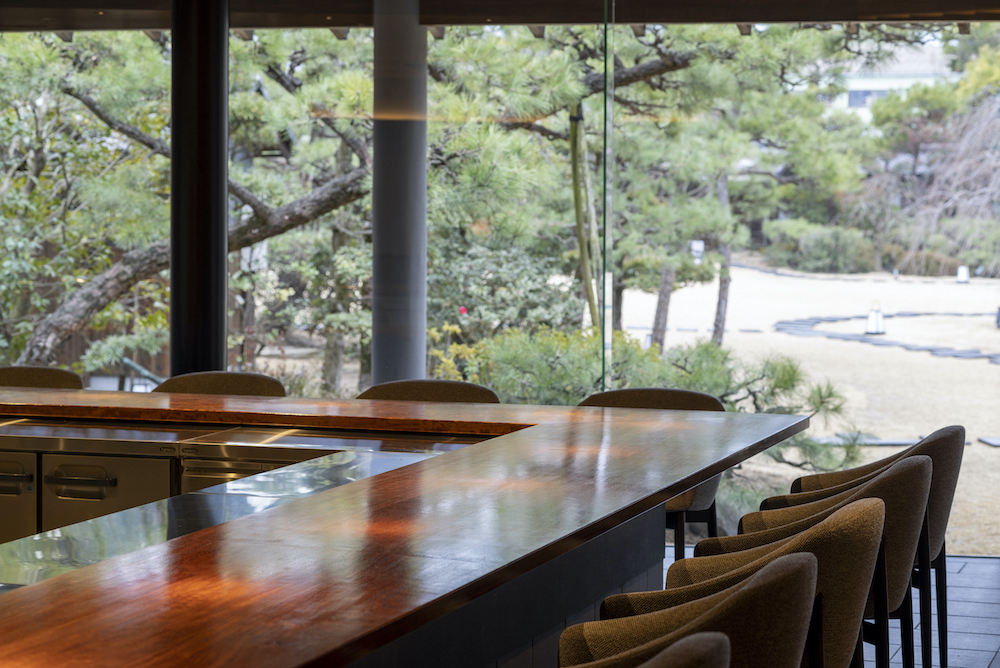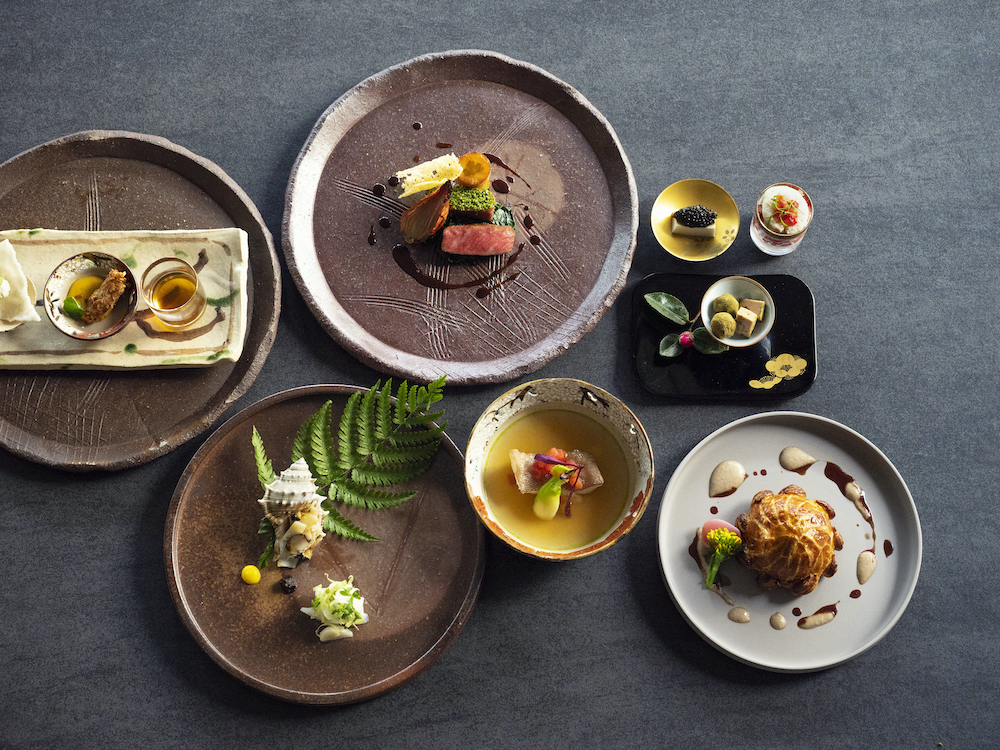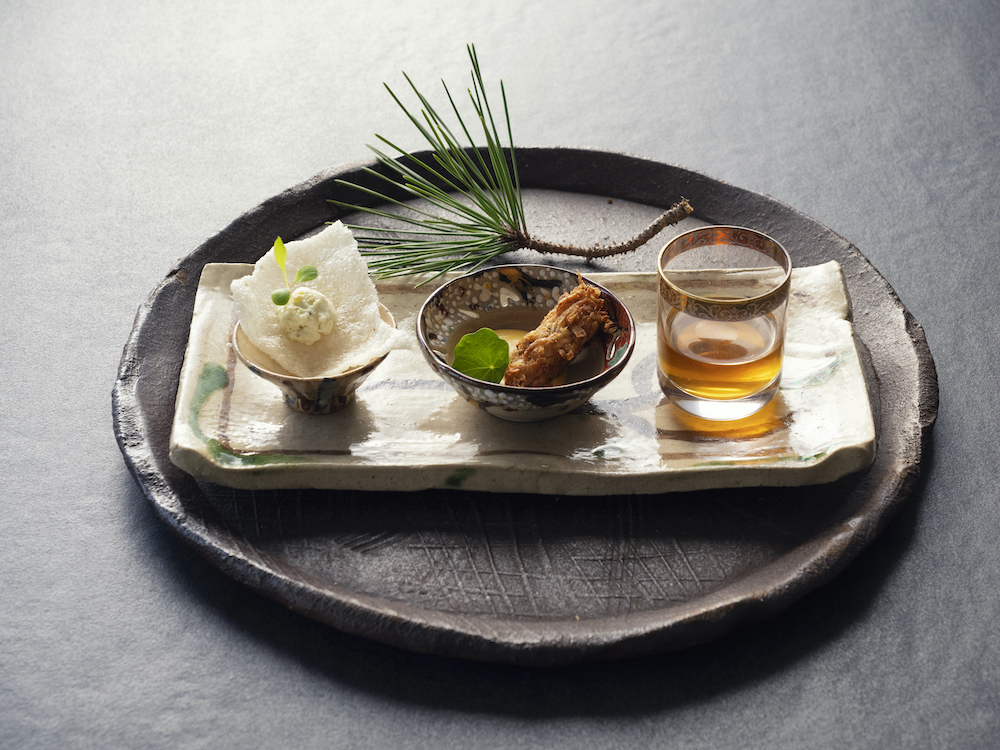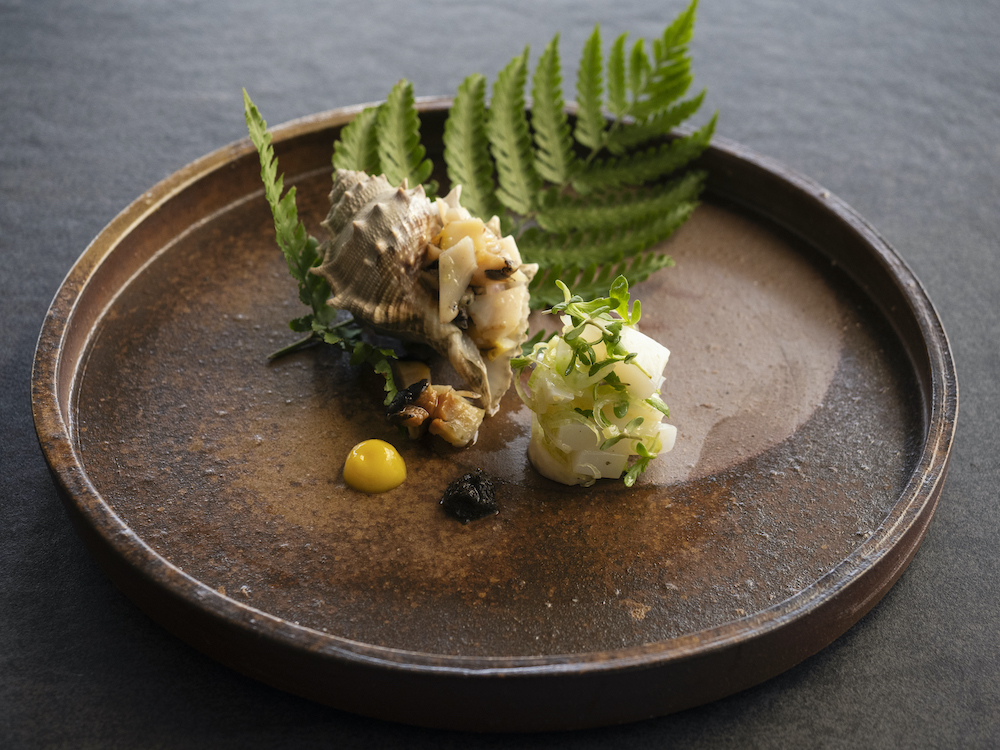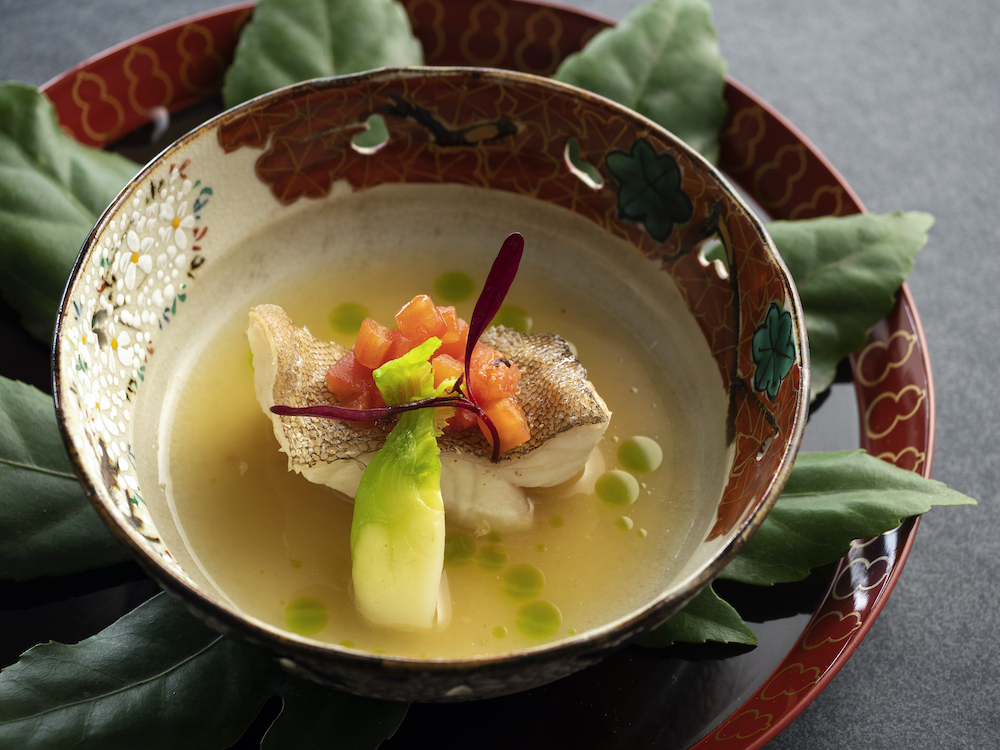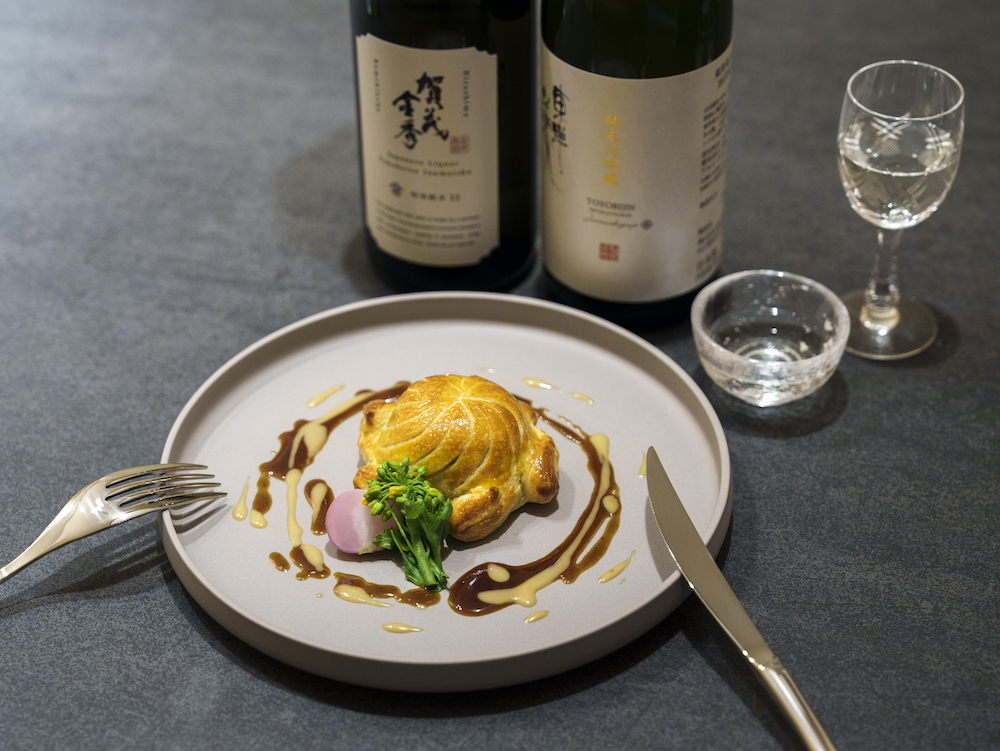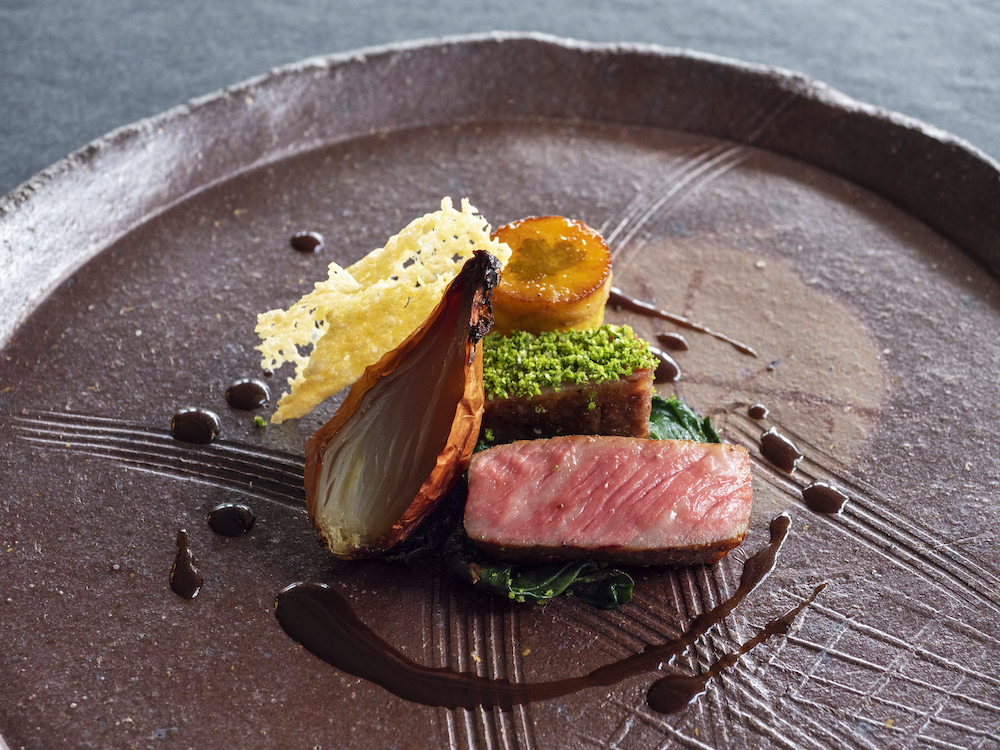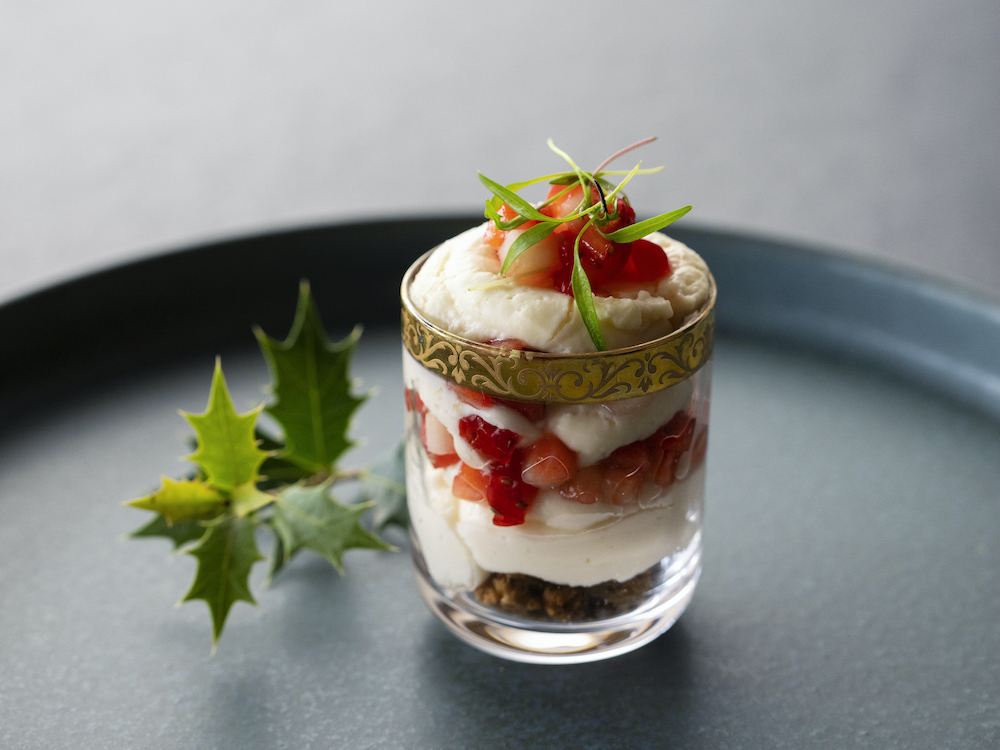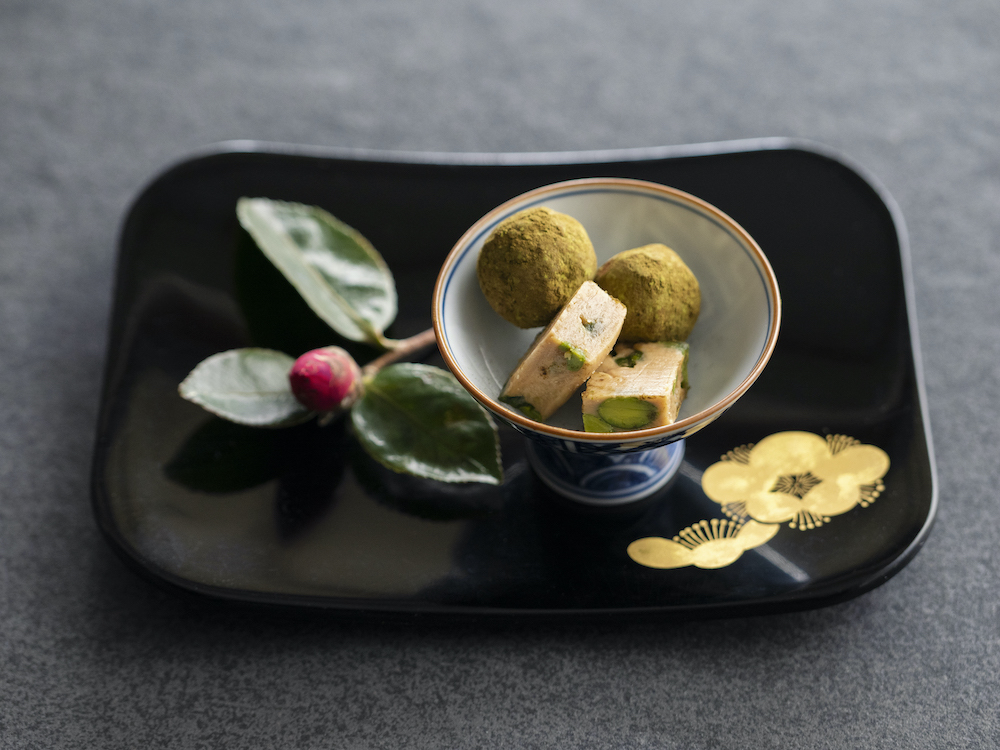 Our progressive cuisine will be etched in your memory
The people of Onomichi have created their own unique culinary culture by arranging first-class Japanese ingredients that were once brought to the area by Kitamae-bune ("northern-bound ships"). In order to carry on their legacy, we invite you to enjoy to your heart's content the cuisine that makes the most of carefully selected ingredients and brings out their charm. The soup, which combines Japanese kelp dashi and French consommé, is served with pine needles as an appetizer.
The pine tree has long been revered as "the tree of beginnings where the gods dwell." The pairing of sake and wine with each dish enhances the food even further.
Open 17:30-21:30 (Last order 21:00)
Last entry 19:30
At Restaurant Yosoro, you can freely add or substitute your favorite dishes from the a la carte menu based on the recommended course menu. Enjoy your favorites to your heart's content.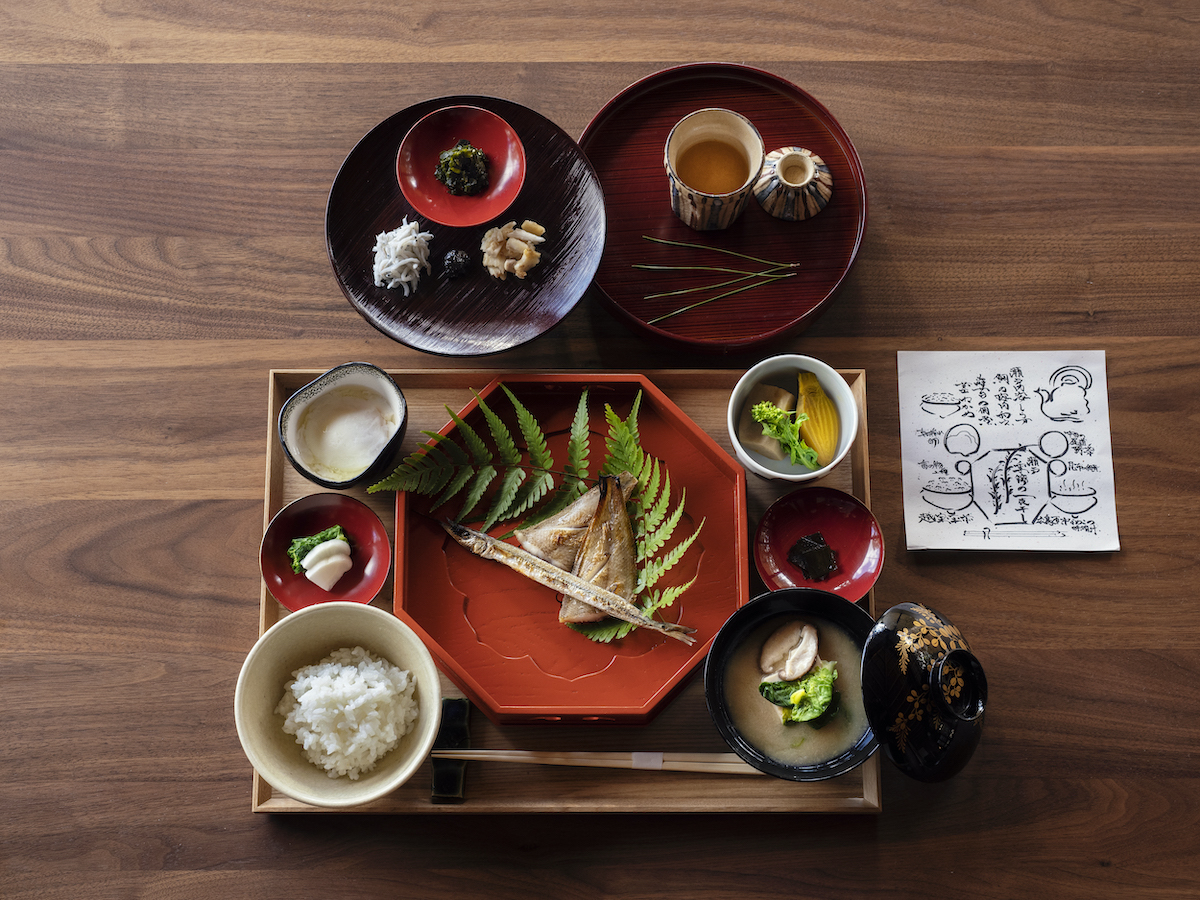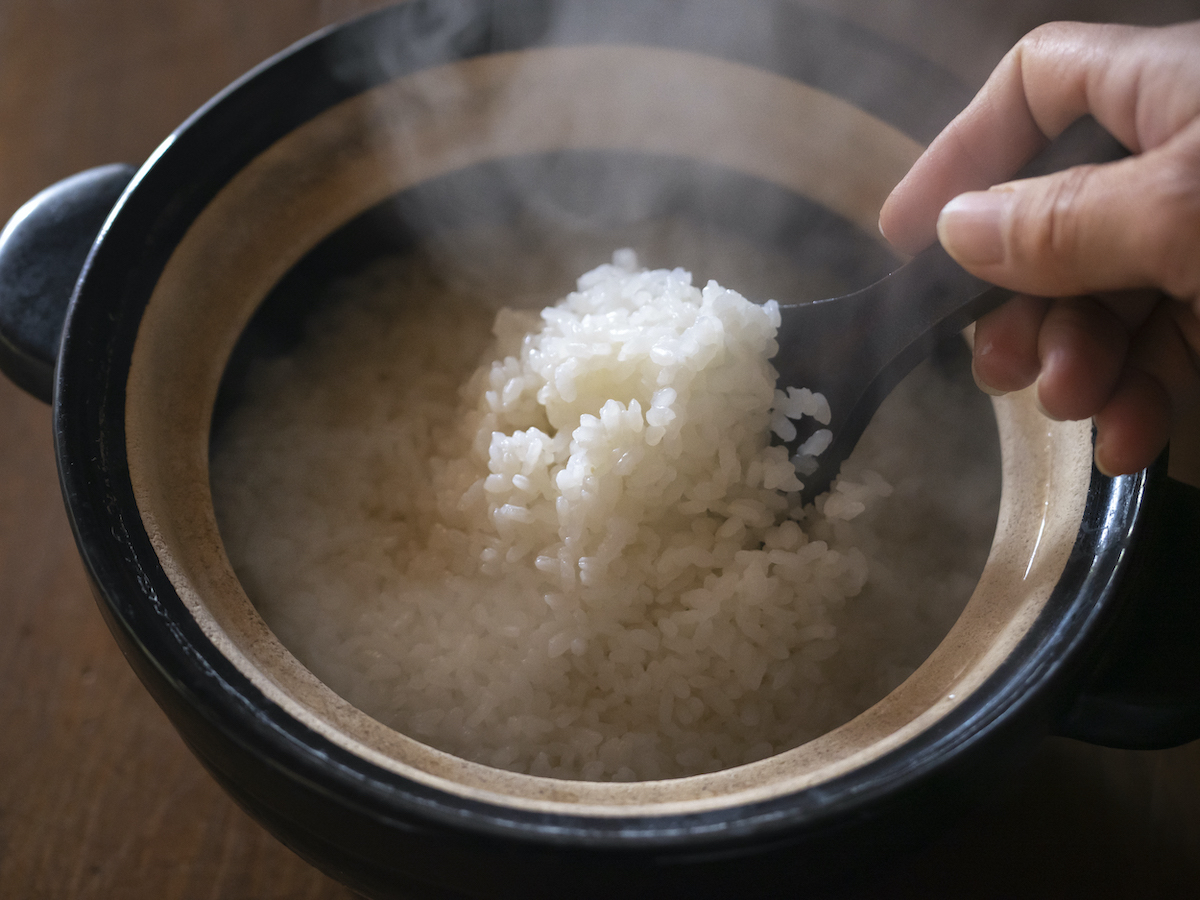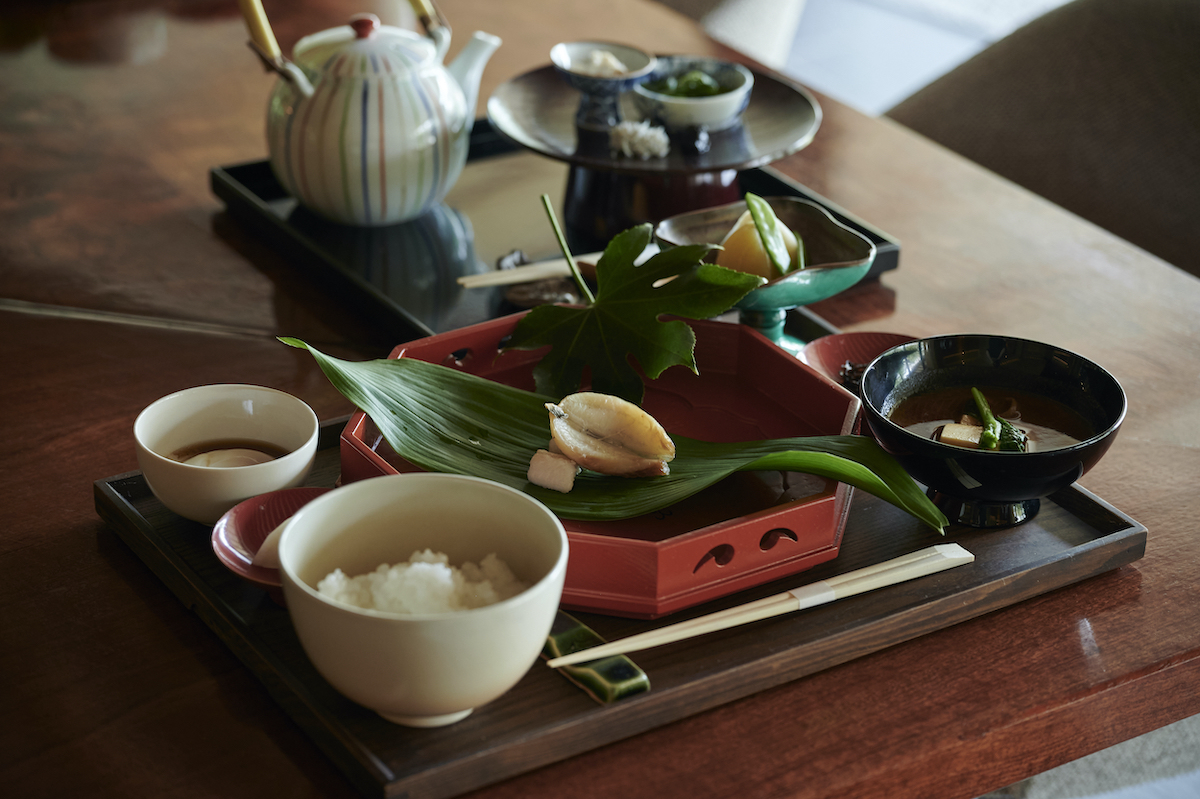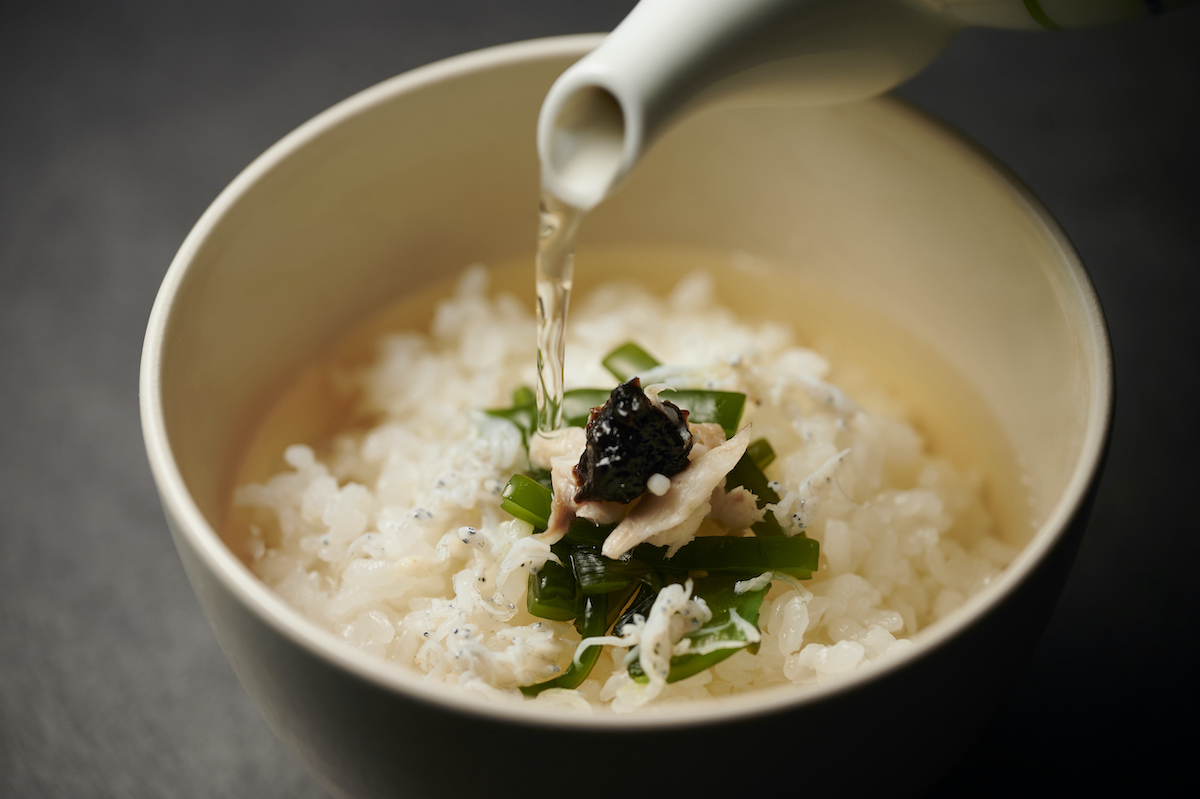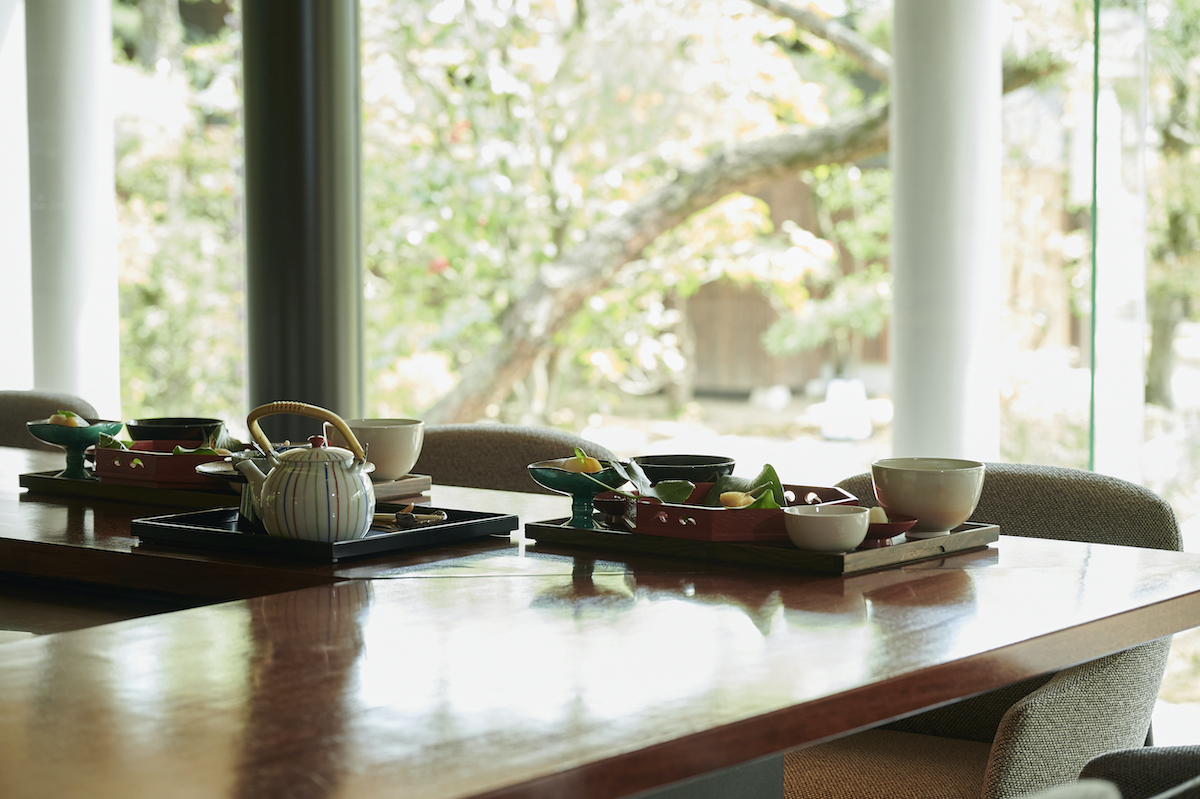 Healthy traditional Japanese breakfast.
An aromatic bowl of miso soup awakens the body and soul. The umami of Japanese food as represented by dashi, a well-known ingredient throughout the world. The breakfast we offer is aromatic rice, fine quality overnight-dried fish, citrus fruits from the Seto Inland Sea, seasonal vegetables, and eggs collected that morning. Please enjoy this dish that we prepare for your breakfast.
Our dishes are served on lacquerware, ceramics, and glassware that have been handed down in the Nishiyama Bekkan for generations.
Business hours 7:00-10:00
Last entry 9:30